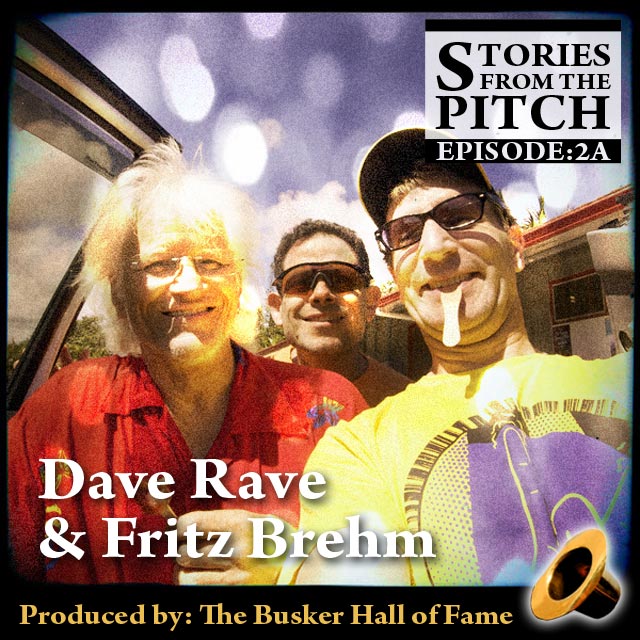 Episode Notes:
Interview by: Robert Nelson
Interviewees: Fritz Brehm and Dave Gomez (aka Dave Rave)
Original Recording Date: November 1, 2011
Date: Aired: November 9, 2011
Locations: Recorded at Butterfly Acres, Pahoa, Hawaii
Music used in this Podcast:

Podcast Intro: "Two Seater Long" Royalty Free Jingle available in Apple Computer's GarageBand.

Robert's Intro: "Pendulum" Royalty Free Jingle available in Apple Computer's GarageBand.

Mixed and edited by: cbg entertainment in association with Butterfly Broadcasting
Comments: Dave 'Rave' Gomez and Fritz Brehm stopped by Butterfly Acres on Tuesday, November 1st to discuss how they both got their starts in the world of Street Performing and share some of their stories from the pitch. Naturally Robert has a few stories to contribute as well including his very first gig as "Butterfly the Clown" at Opryland in Nashville. Mardi Gras in New Orleans also makes it's way into the conversation as it was the first location where Robert performed with his signature Butterfly Tattoo and Dave reminisces about his stint in prison for performing in New Orleans with out a permit. The photo included with this podcast was originally shot with Fritz, Dave Rave and David Aiken on October 18, 2011 around the time that the Stories from the Pitch Podcast was originally conceived.
Episode 02A – The Interview discusses how each performer got into the world of Street Performing.
Podcast: Play in new window | Download
Subscribe: RSS