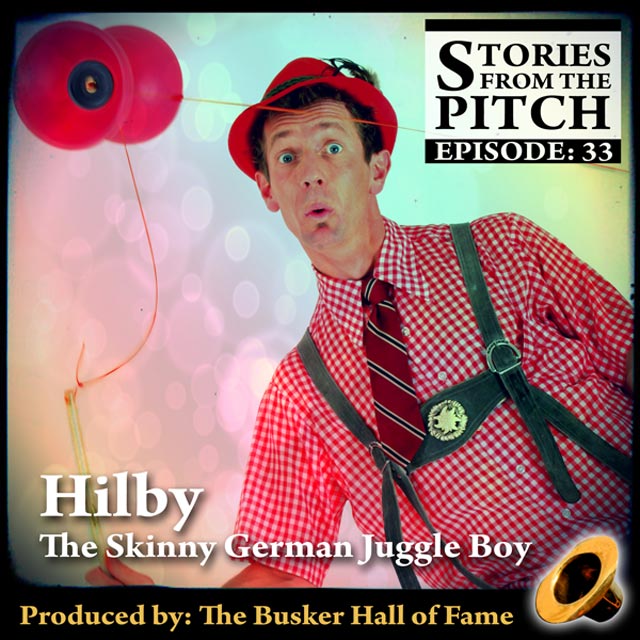 Episode Notes:
Comments: A traveling social worker turned juggler, Michael Hilby's journey has been an adventure filled with trial and error. The result? A character-based performance that draws on his German heritage and a study of street theatre traditions and formulas that he incorporates into his show.
This interview between Magic Brian and Hilby dives into the controversial subject of using stock material, stealing other peoples material and the importance of having trusted mentors to guide emerging artists around the potential mine fields of temptation a performer encounters when hearing a line that would be so easy to lift.
Decades into his career, Hilby still exhibits a genuine enthusiasm for being in front of an audience. There's a giddy-joy to this Skinny German Juggle Boy that's just unstoppable.
Podcast: Play in new window | Download
Subscribe: RSS